Sign up to our newsletter for product launches and exclusive offers (link in footer)... but all the best stuff is on Instagram ❤
Follow us
The Workers Club Design and create high level menswear, considered to be future classics for like-minded souls.
Charlotte and Adam Cameron first launched The Workers Club through Mr Porter in July 2015. The company is 100% privately owned and is currently run from the couples converted barn in the heart of the Oxfordshire countryside.
Adam is a widely respected figure in the luxury fashion industry having worked with notable brands from the very start of his career. Early stints at Burberry and DAKS soon led to a posting as Head of Design at Alfred Dunhill, which saw him in charge of menswear and leather goods. Most recently, Adam was appointed Design Consultant for Mr P, Mr Porter's own label brand which has been the site's biggest launching brand to date. As part of his role as Design Consultant, Adam designed a complete collection in line with the launch of top-grossing British film, 'Kingsman The Secret Service'. The Kingsman commercial range is now in its third season and is sold exclusively through Mr Porter. Adam recently relinquished his role with Mr Porter to centre his focus solely on The Workers Club and works as a consultant for his sub-brand TWC Design Ltd.
Charlotte began her career in print design, with early stints at Ghost and Nicole Farhi. She began her 15 year career in the commercial, retail-driven world working at Dorothy Perkins and subsequently, Arcadia. Upon returning from a period working in New York, Charlotte ran the operations of a large manufacturer based in Mauritius. Working on everything from design and costing, to delivery and sales, Charlotte worked from London supplying to global high-street names including Next, Urban Outfitters and Whistles. Charlotte made the decision to leave behind her fast-fashion roots upon moving to the countryside and now applies her experience to her all-encompassing role within The Workers Club brand.
The Workers Club believe in longevity beyond transient fashion trends. Instead, they seek to build the ultimate wardrobe for the modern man; a considered collection of timeless essentials that reflect contemporary living. Each garment is engineered with integrity, passion and performance. In fact, The Workers Club is a lifestyle brand in spirit, driven by a passion for well-made, can't-live-without essentials, be that selvedge denim or woollen socks.
Press coverage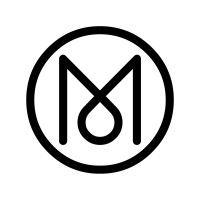 ""you have to be sure about your vision""
Monocle - April 01, 2017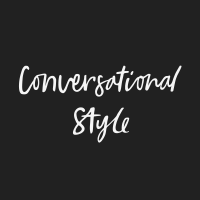 "WHAT REALLY EXCITES ME IS FABRIC. I LOVE WORKING AND DEVELOPING RELATIONSHIPS WITH MILLS TO CREATE SOMETHING REALLY SPECIAL AND UNIQUE"
Conversational Style - January 01, 2016